The Most Epic Opening of Ancient Reliquary Keys!
As you no doubt know by now, we do not just offer you a
safe place to buy Path Of Exile Orbs
online. We are also really big fans of the games ourselves. So big that even when we are not at work we are looking for fun and cool things about Path Of Exile. Well like the rest of you, we have had a lot of fun this Legacy League trying to get as many Ancient Reliquary Keys so we can get in there and score some Relic items. Well in looking for a few tips we came across a video
by YouTuber Etup0
who has 144 Ancient Reliquary Keys which is a full Stash Tab and he opened them all up on video.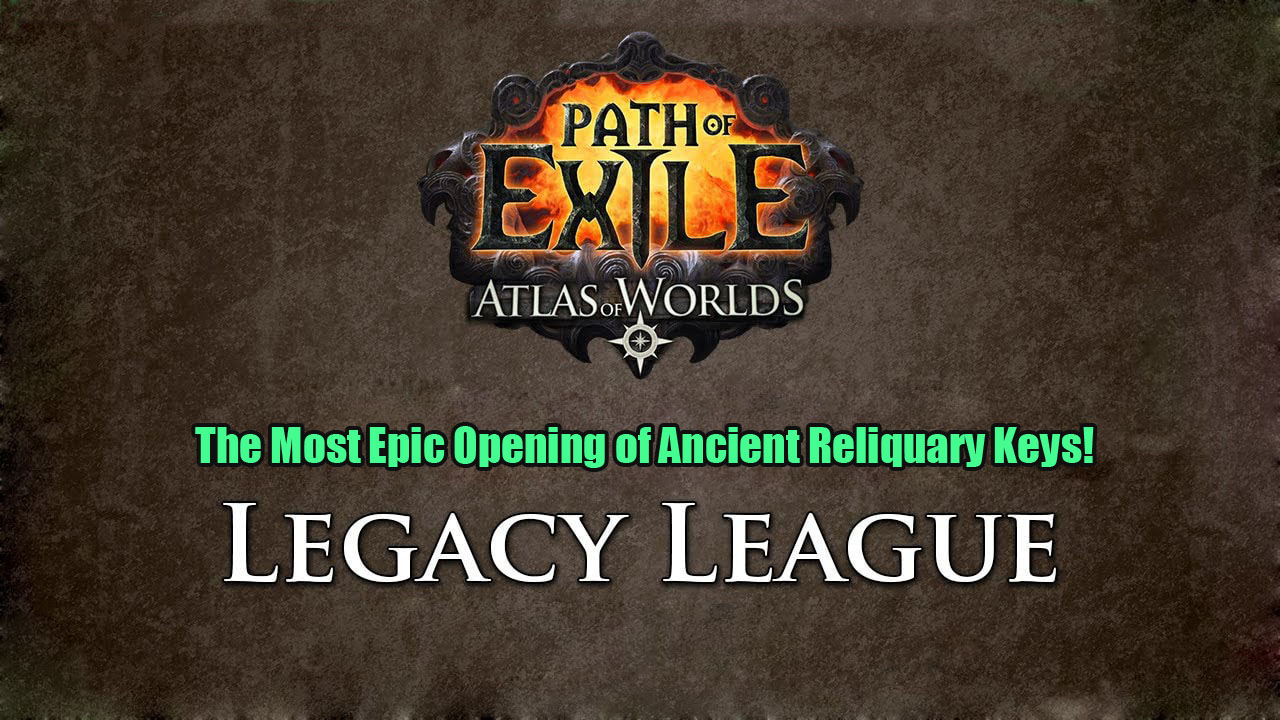 Here are a few of the highlights of the video and a few of the things that we wish we got with our Ancient Reliquary Keys. Let us know in the comments section what are some of the awesome Relic Items you have gotten during this Legacy League.
Chill Of Corruption:
There was a few people in the office who were a little jealous of this one. This was a really cool pick up as it gives you an extra 50 percent chance of getting another Vaal Soul with each mob you shatter. This happens at around 20 minutes into the video and he does not seem that impressed with his pick up.
Eternal Orb:
This was one of the items that Etup0 got which did make him pretty excited and to be honest we can see why. It currently has a ten bucks value rate and is pretty darn sought after by fellow POE players. To see something like this just appear was pretty cool.
Voidheart:
Here is another impressive score, Voidheart. He also mentioned that Blackheart is not available in this which was pretty interesting to hear. This was a really cool score and as it adds to the physical damage you deal it is very popular.
Lightning Coil:
Lighting Coil is something that people here in the office have mixed feelings about. The Legacy League variety of it was pretty cool and he did seem pretty happy to get this as it is quite rare.
More Information please check:
https://www.r4pg.com/path-of-exile/news/the-most-epic-opening-of-ancient-reliquary-keys